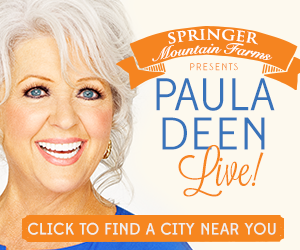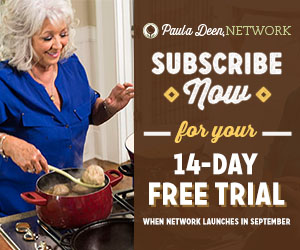 Connect with Paula
Paula's Upcoming Schedule
September 20: Booksigning in Waco, TX

Join Paula at DuBois Furniture in Waco, TX for a book signing and meet and greet from 10:30 am to 1:30 pm.

September 24: Paula Deen Live! in Charlotte

Come see Paula's live show at the Blumenthal Performing Arts Center in Charlotte, NC and get a heaping helping of Paula's recipes, and some good old-fashioned fun and laughter!
Tickets available from Blumenthal Performing Arts Center here!


VIP MEET AND GREET
Starts at 5:30 PM. Light hors d'oeuvres and beer & wine will be served, including a meet and greet with Paula Deen!


Sponsored by Springer Mountain Farms.

October 24: Deen Family Book Signing

Join the Deen Family for a Book Signing at The Lady & Sons from 10 am to 12 pm.
The event is free; 350 wristbands to be distributed starting at 9 am.